We Remove Roadblocks So You Gain Profitability
Revenue Increase in The First Year
Revenue Growth Allowed Expansion from 1 to 4 Locations
Annual Revenue Prior To Working With RTL Digital Media
Revenue After 12 Months Of Working With RTL Digital Media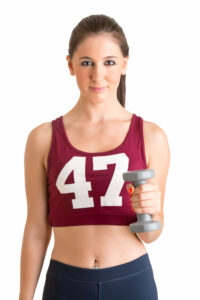 Healthy, Sustainable Growth For A Prominent Medspa
A Medspa with a thriving business wanted to grow—and grow substantially. So they came to RTL Digital Media asking for ways to identify new clients and boost revenues from existing ones. The bottom line goal was to produce sales increases that were profitable.
As always, RTL Digital Media began with sound research. We assessed the company's current marketing efforts, identified key demographic groups that were already being reached and differentiated elements in those groups that were not getting the client's message. We then looked at how the client engaged its clients and prospects, and identified the factors that motivated these audiences to choose the client (and specific services).
Once the research was complete (a relatively quick process), we crafted a multimedia program for the Medspa that made the business visible to new groups of clients—and enhanced its value to existing clients. Each of these avenues indicated an opportunity for solid revenue growth.
Our team identified specific measurable communications tactics that could begin making an impact quickly, along with longer-term tools that could be used to further build and sustain growth. These included:
Aggressive social media strategy including active social media contests, promotions and sponsored posts
Yelp page management and Twitter management
A Google Adwords strategy focusing on specific discount deals
Search Engine Optimization that made the company's website much more visible to targeted demographics
Text marketing
Bathroom ads marketing
Ongoing content development so the website and social media stayed fresh and informative
Website user experience optimization
Return of Investment (The $5,400 initial cost delivered a return of over $42,000)
First Year Annual Revenue Increase
A single client added because of this program more than pays for it.
After tax season, the client has asked us to implement a Google AdWords program to build even more business.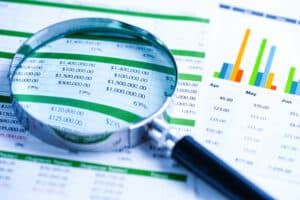 How Our Search Enhancement Program Paid Big Dividends For Our Accounting Client
A CPA firm came to RTL Digital Media to see how they could make themselves more visible online to potential clients. After our initial discussion, we determined that a starting point for research and strategy would be search engine optimization, since the client had done minimal work in this area.
The client decided to make an initial investment in SEO, so we began with a thorough SEO audit and analysis. This allowed us to see where the client currently had good search visibility and where improvement was needed. We determined which keyword would be critical for reaching the right prospects, and we had a profile of optimum prospects from our conversations with the client. Once we gathered this information, we could build a strategy that could be measured and monitored—and which would produce results.
From that, we developed a strategy of optimizing the website for speed, images, and carefully targeted metatags. Once the initial SEO was finished, we took it a step further, with monthly website monitoring to fine-tune optimization on a page-by-page basis.
While we were making enhancements to the client website, In addition, we provided online business listing optimization, including Google My Business. Blogging was also part of the client's strategy, and we optimized blog entries written by their staff for more impact.
Conversion Rate Optimization
Drop in no-shows to first appointments
Increase in monthly revenue
Administrative costs (since forms were digitized online)
Time available for professional billing
Patient care (because more people entered counseling)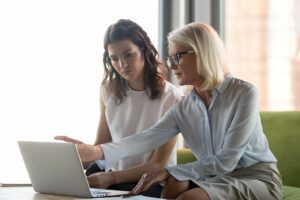 How We Fixed A Revenue Drain For A Psychologist
One of our clients is a counselor/psychologist. Like many professionals, his business is based on, very simply, time. He has a substantial hourly rate for patient sessions, and he was facing a perplexing problem:
A 50% no-show rate with new patients.
Going into counseling is a big step for many people, and it's easy to get cold feet at the last moment. But when this happens, our client faced a significant loss of revenue—on average, over $2,000 per month.
Our research began by taking a look at how new patients came to the practice and scheduled their first appointments. The existing online system allowed them to make appointments, but didn't allow them to complete necessary forms or make payments. New patients didn't invest time and money until they arrived for their first session. And because of this, it was easy to cancel.
After assessing the process where a new patient came on board to his practice, we recommended developing a new onboarding procedure online. By changing this system, we would be able to have new patients complete all needed forms PLUS pay for their first session in advance. This commitment by the patient would change the dynamic of whether or not to cancel at the last minute.
Our team revamped the practice's onboarding system so that all forms could be completed online in advance of the first appointment. This helped ease some anxiety of starting the patient/counselor relationship. Because this information was subject to HIPAA regulation, the system had to meet security requirements. We integrated this with a payment system that required new patients to make the first payment in advance.
Requests for directions to the store
Additional Monthly Phone Calls
Addition website visits from demographics targeted in the client's service area
Average monthly income in first year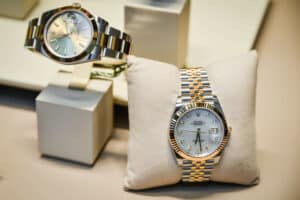 How A Pawn Shop Featuring Upscale Merchandise Targeted the Right Audience
Our client was a pawnbroker and jeweler that specialized in luxury branded merchandise. Its target audience was very defined, and the company asked RTL Digital Media for help in crafting its website so that it would appeal to this group. Because the margins on the merchandise were so good, even small increases in customers would provide substantial additional revenues.
In conversations with the client and after a review of the company website, we determined that Search Engine Optimization would be a cost effective tools. Once this was presented to the client, we were given the OK to proceed.
Since SEO was the central strategy needed to build visibility, we worked closely with the client to develop a matrix of keywords—product categories, brands, and other factors—that could be used to enhance the client's online presence.
Our website team revamped the site structure, keywords, metatags, copy, and other elements, working with the client to approve changes as they were implemented. We continued enhancing and fine tuning the website SEO over the course of a year.
SEO, PPC, and User Experience Optimization
Average organic phone calls each year for customers wanting to adopt puppies.
Ranking in Google Search—a strong improvement over previous position.
User experience, through updated website.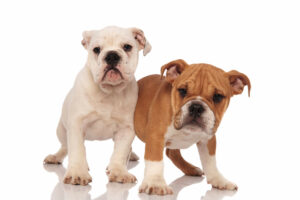 Organic Growth For Puppy Provider
How We Solved The Client's Most Important Search Problem
A successful dog breeder was having problems with organic search online. Customers couldn't locate the breeder, or worse, went to a wrong location, largely due to an inadequate website. They turned to RTL Digital Media for help.
It didn't take long for us to complete research, identify problems with the breeder's online presence, and make recommendations for SEO improvements that would provide quick, measurable results. In addition, we recommended website improvements that would created a better user experience and better engagement.
A complete revamp of the website SEO, plus structural changes to make the website more SEO friendly. We also changed website graphics to provide a cleaner look that placed more emphasis on the puppies.
Our team built the client a new website, implementing both online and offline strategies to increase local listings. Then we monitored results carefully, using Google Analytics and other tools, to make adjustments for more effectiveness.
Increase In Monthly Sales
Phone Calls Or Form Submissions From Prospects
More Advertising Effectiveness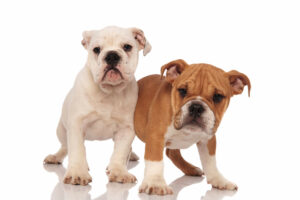 Efficient PPC Pays Off In A Big Way For Dog Trainer
Before becoming our client, a dog trainer was doing pretty well, generating $7-8K monthly. But his ad budget was $1500 monthly, and he was concerned that it wasn't working as well as it could. He called RTL Digital Media.
After an analysis of the client's budget and strategy we made a recommendation to DECREASE the ad budget, but focusing the spending on pay per click (PPC) ads.
After an analysis of the client's budget and strategy we made a recommendation to DECREASE the ad budget, but focusing the spending on pay per click (PPC) ads.
After our analysis, we had spotted where the inefficiencies were in the previous ad strategy. So we recommended that the initial budget be cut in half, to $750/month. We also created metrics that would allow us to accurately measure the efficiency of the program, and make budget adjustments when needed to get the most impact.
If you want measurable results from your digital marketing, let's start a conversation. Our questionnaire with help identify areas where we can help you make an impact—and you can see what you're getting for your money.