We Remove Roadblocks So You Gain Profitability
Web Design That Works. Hard.
Our Web Strategies Help You Get More
Website design continues to get more complicated, and if you're looking for a web design company in Atlanta, RTL Digital Media brings a lot to the table.
Since we built our business on digital communications, we've evolved as the online world has changed, and the we apply the lessons we've learned to every client's work, so that your online presence works hard—and delivers the results you need.
In fact, we look at web design much more wholistically than many marketers. We think your website is much more than just a website—we treat it as the most critical element in your company's marketing platform.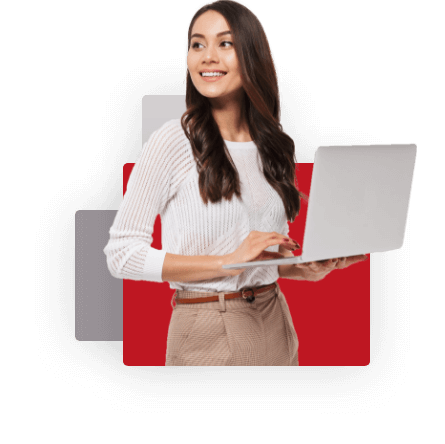 The Difference Between A Website And A True Marketing Platform
A website can make a nice impression for your organization, but a marketing platform is a revenue generation tool. That's its core purpose, and everything revolves around this concept.
That means your website—and everything that may interact with it—needs to be evaluated as to how it helps you generate revenue. That includes social media, print, public relations, video, and even customer relationship management (CRM) tools.
If they all work together properly (which requires the right strategic thinking) then you see the difference on your bottom line
Passionate Representative
Your website becomes your top salesperson. And advocate. And ambassador. You don't have to be "hard sell," but your website needs to be a passionate representative of your company. When it does that, people respond. And you get conversations going with people who matter.
Your website shows how you can solve the problems your readers are concerned about. When done properly, your website connects with your target audiences, demonstrating that you understand their pain points, and that you can help.

Your website seamlessly integrates with other communications tools. No matter where customers make first contact (social, print, one-on-one), we make sure that there's a direct line to the depth of information on your website so those initial bonds become stronger.

Your website generates leads you can use. Not just names, but information about those names, so you can customize messages that develop into engagement.
How We've Made A Difference For Our Clients.
We Look At Everything. Front And Back.
Effective websites are dynamic. They change with online trends and algorithm updates. They respond when customers want more information or better engagement. The best websites let viewers feel like they're getting a personal experience.
Is your current site doing this for your business?
Our proven process of website creation is thorough and designed to deliver your best possible web presence. We use solid, secure platforms so you can make changes and add content easily, while incorporating custom elements that create the best interactions with your customers.
We pay close attention to design and visuals, working closely with you to design a site that's attractive and engaging. But that's only half the job. The back end of your website is just as critical. And our team invests the time and attention to detail into structure, code, and custom elements so that your web presences works its hardest for your organization.
This Include
And we don't stop. Our clients know that we watch website traffic and usage, and make changes and suggestions to continuously improve response. We listen to your experiences, too, and adapt site elements so it's easier for you to respond to customer requests and inquiries. We can even train your staff how to add content and use specialized functions to keep your site fresh and improve customer experiences.
Your web presence should be a powerful tool that delivers a measurable impact on your business every day. Our job is to make that happen, with the right message, design, and functionality.
Use our web questionnaire share a little information with us. We'll respond promptly with a Report Card that shows you precisely what can be done to make your site work better and deliver more results for your business.